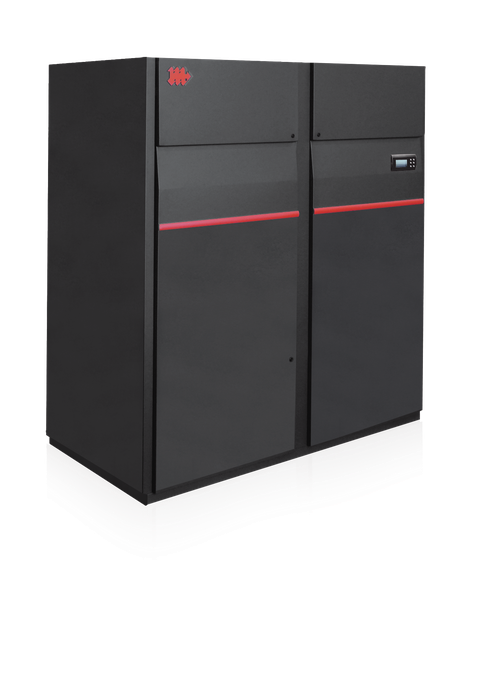 WOP
CHILLED WATER UNITS WITH EC INVERTER PLUG-FANS


Chilled water units. The liquid Chiller can be watercooled or aircooled, with Free-Cooling technology too. The liquid flow through the unit water coil is managed by a 3-way internal valve.
The WOP range is equipped with EC Inverter Plug-Fans; High Head fans are available as accessories.
The EC Inverter Plug-Fans allow fuel consumption at partial loads to be reduced by up to 61% compared to radial fans, modulating the power consumption according to the required thermal load.
The WOP range is available in two air delivery configurations: WOPT with upflow and WOPB with downflow.
Unit supervision is developed by means of Modbus RTU protocol over RS485
serial interface as standard configuration. Other communication protocols and
interfaces are available as option.
WOP can operate at high water temperature (13/18°C) with dedicated HT accessory: coils are optimized for that setpoint to reach an higher energy efficiency.
Versions
WOP…/C - Cooling only
WOP…/U - Cooling and humidification
WOP…/E - Cooling and heating
WOP…/D - Cooling, heating, humidification and dehumidification