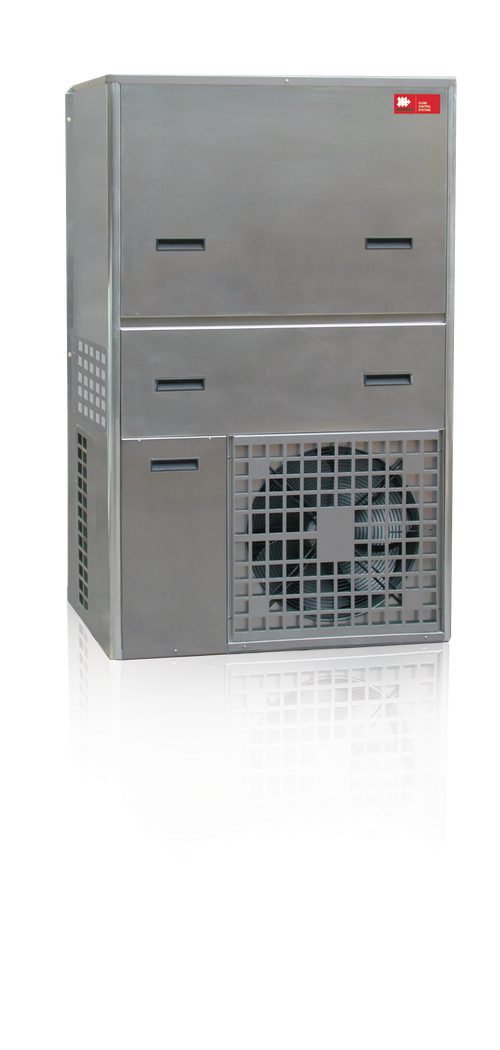 CZ...XT
OUTDOOR PACKAGED WALL-MOUNTED UNITS WITH ROTARY /SCROLL COMPRESSORS AND (EC INVERTER) PLUG-FANS FOR HIGH EXTERNAL AMBIENT TEMPERATURE (UP TO 52°C)



Direct Expansion Outdoor wall-mounted Packaged units for air conditioning of Telephone Exchangers and Telecommunication Shelters.
The CZ...XT range is specifically designed for geographical areas with high external ambient temperature, up to 52°C.
The CZ...XT range features Plug-Fans on evaporating section. EC Inverter Plug-Fans are available as accessory.
he axial fans of condensing section can also feature EC Inverter technology as accessory.
The CZ...XT range is available in top air discharge version.
Versions
CZTXT - Top air discharge and frontal intake - Standard unit